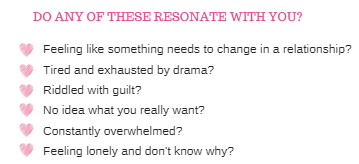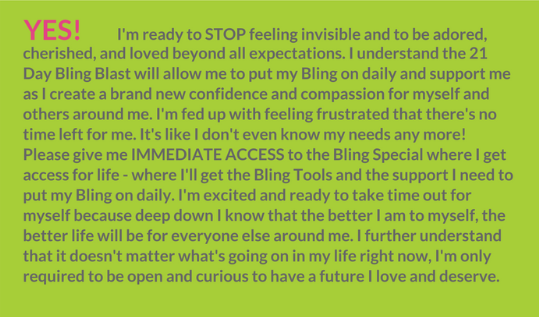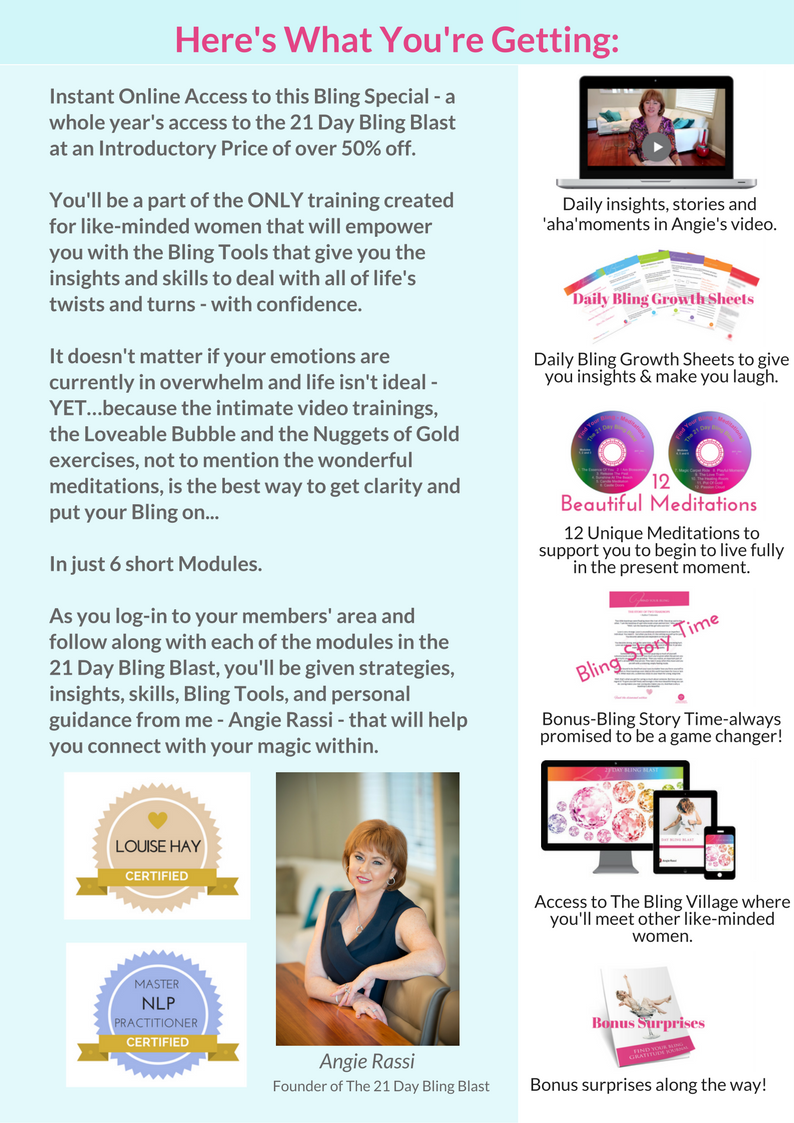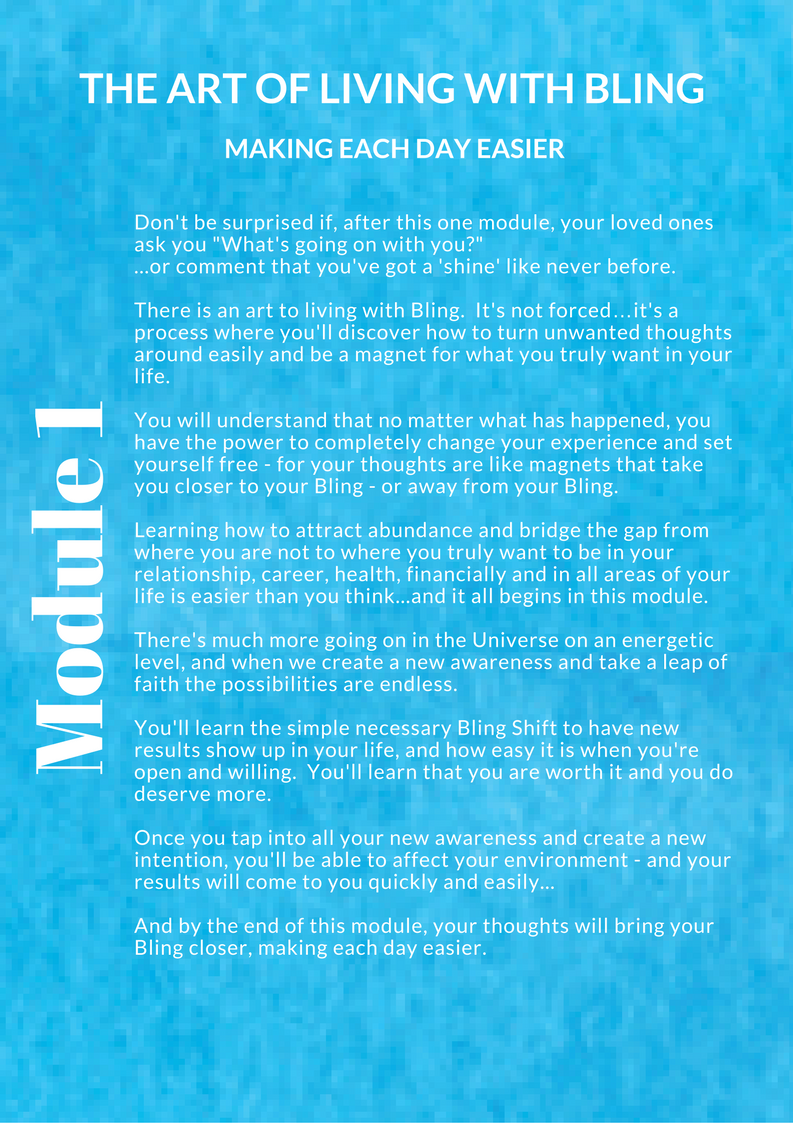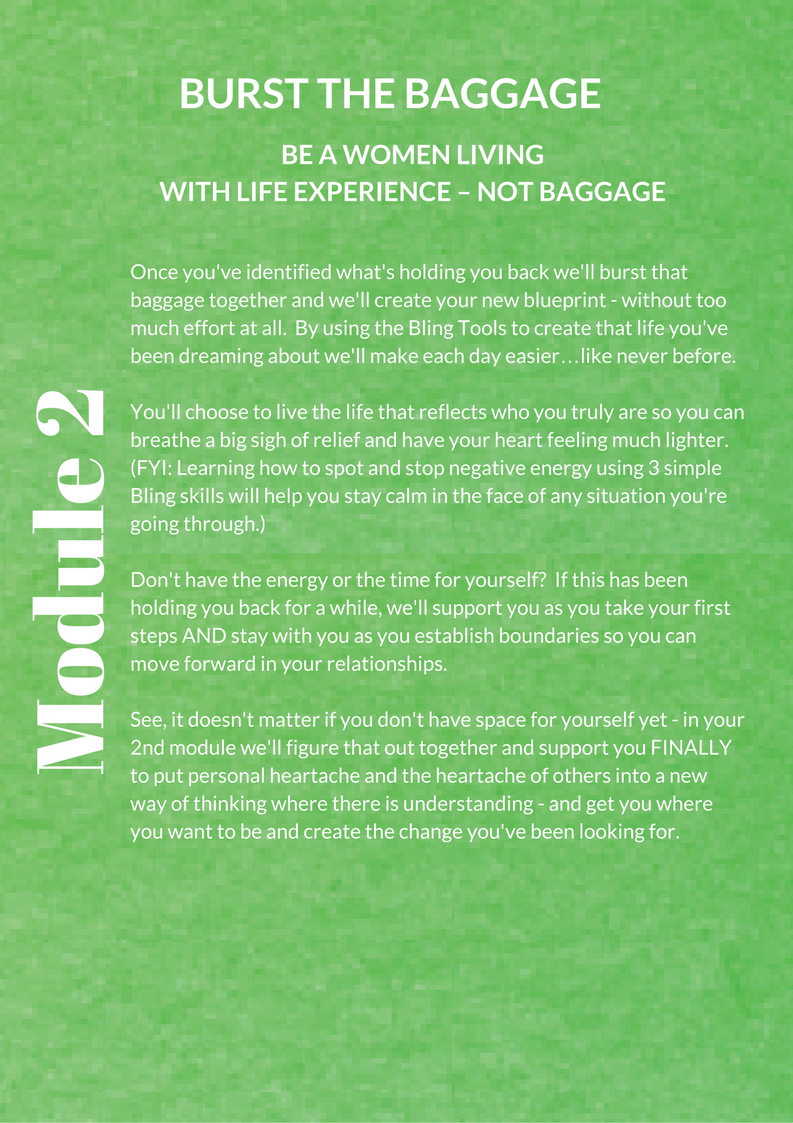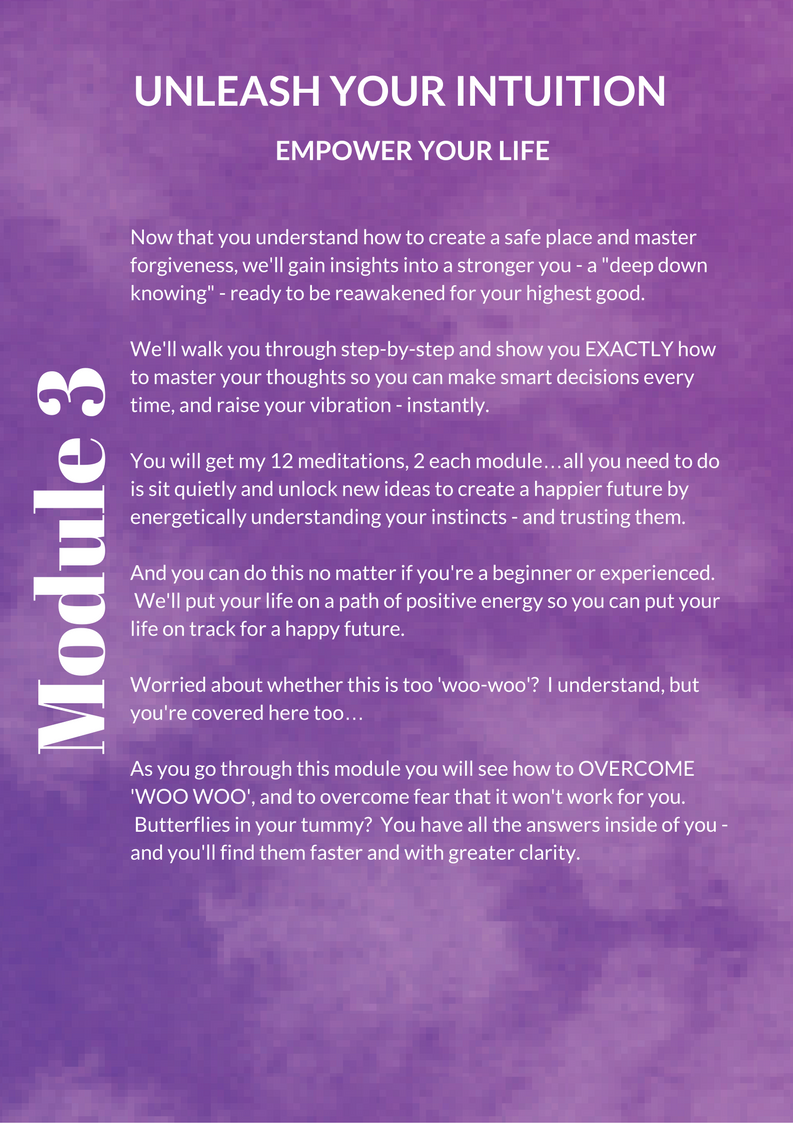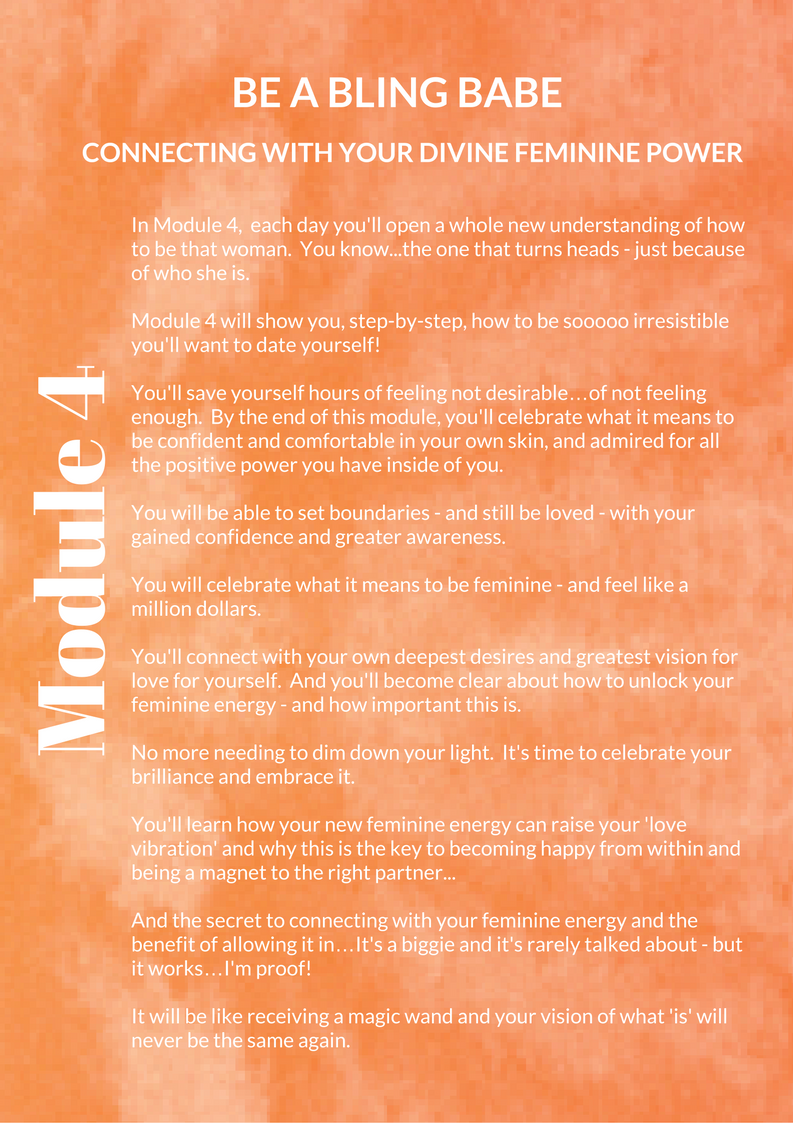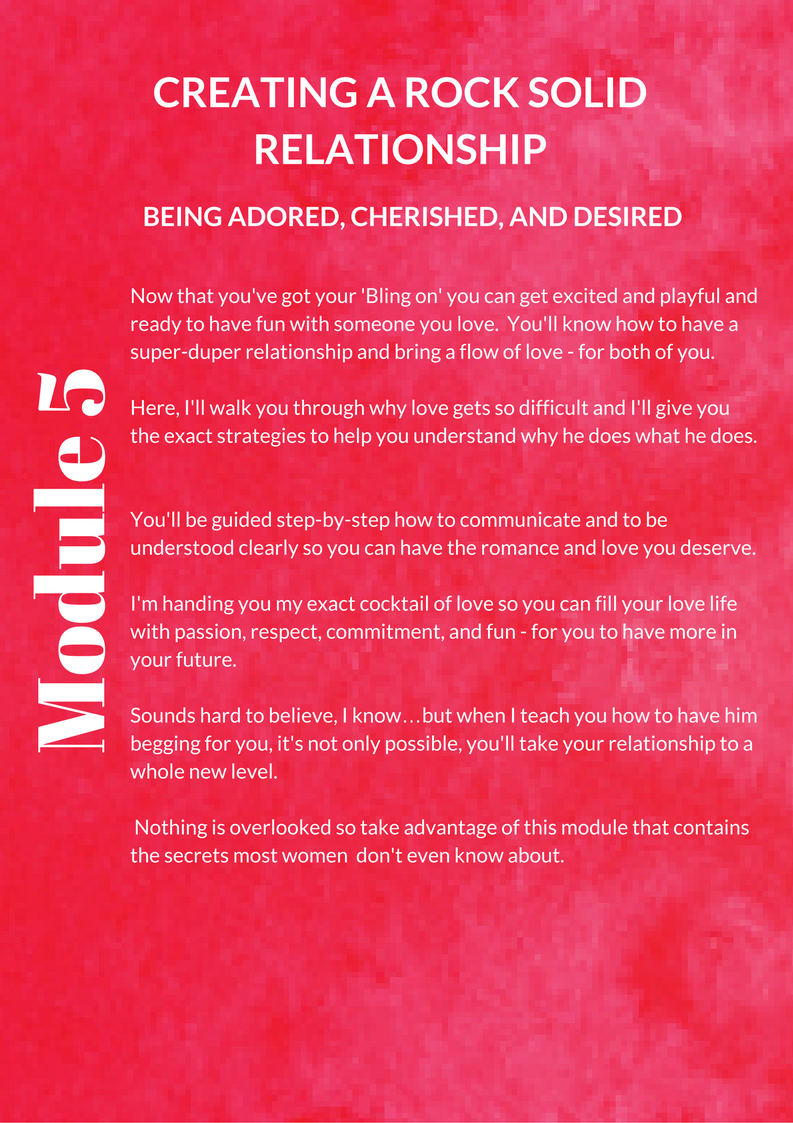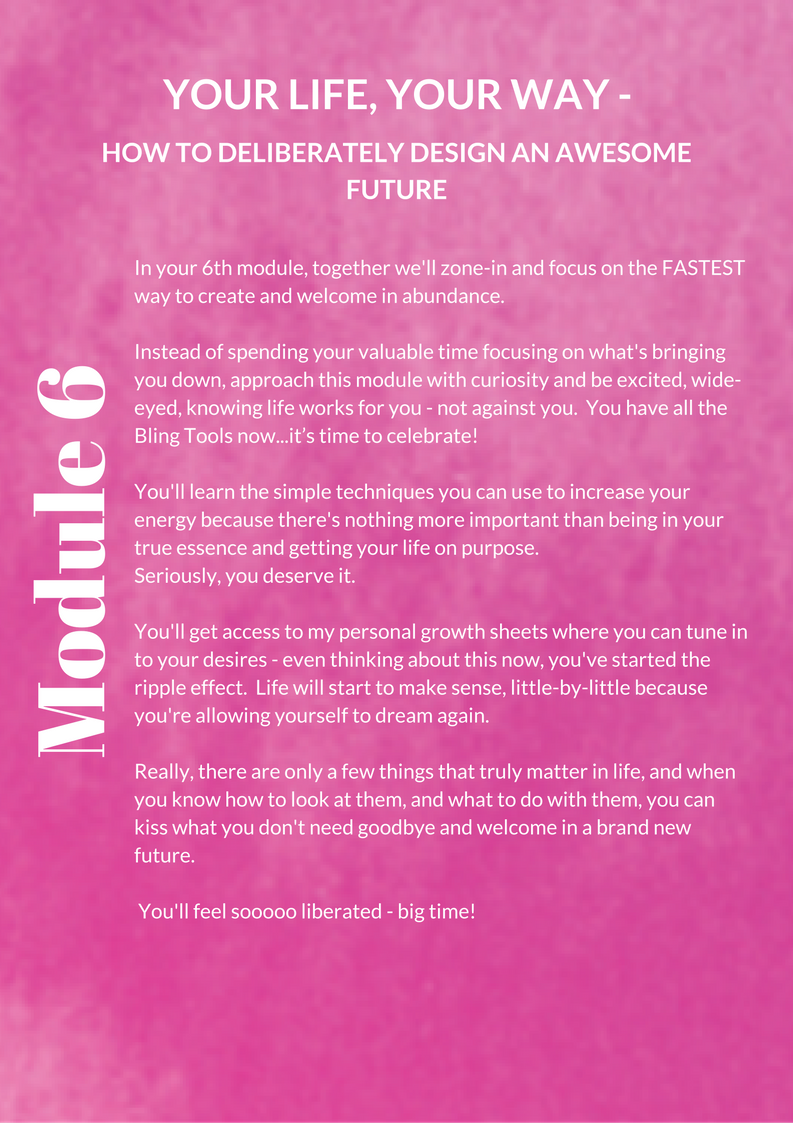 When you act today, to reward you for being a woman who puts her Bling on, you're also going to get...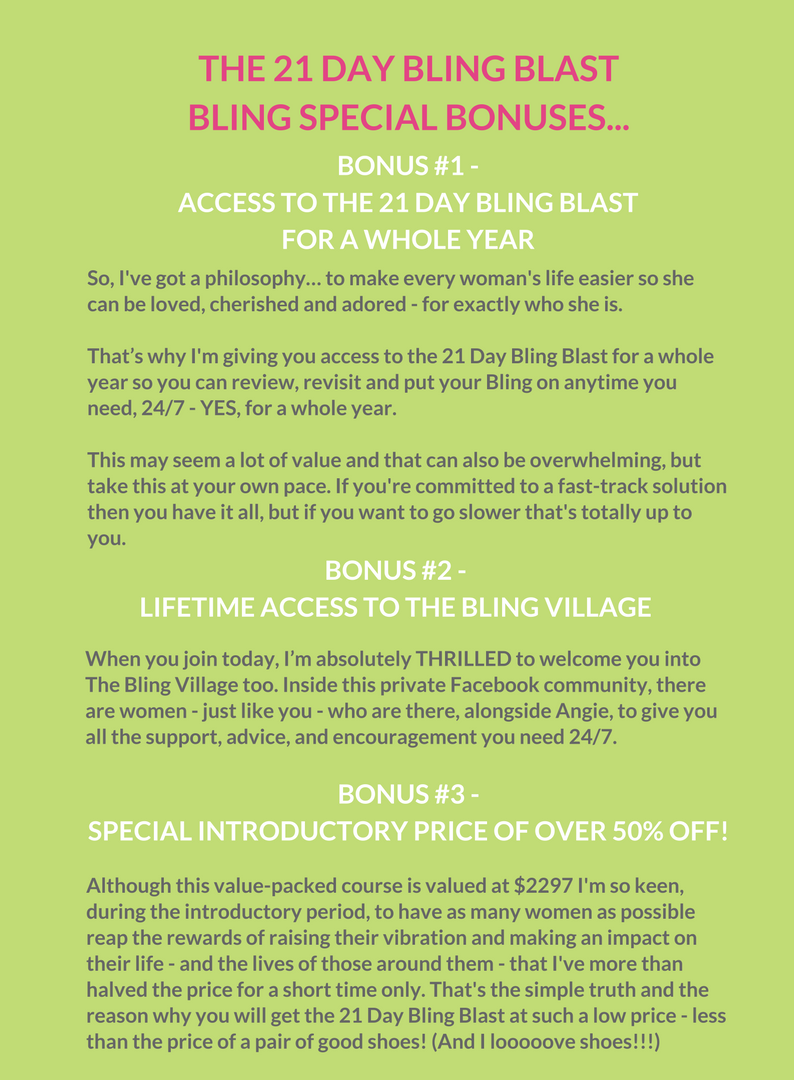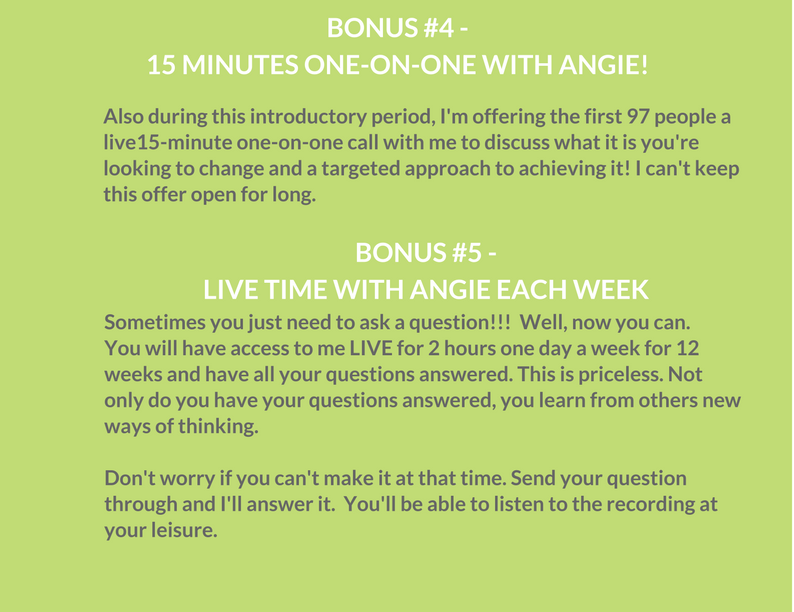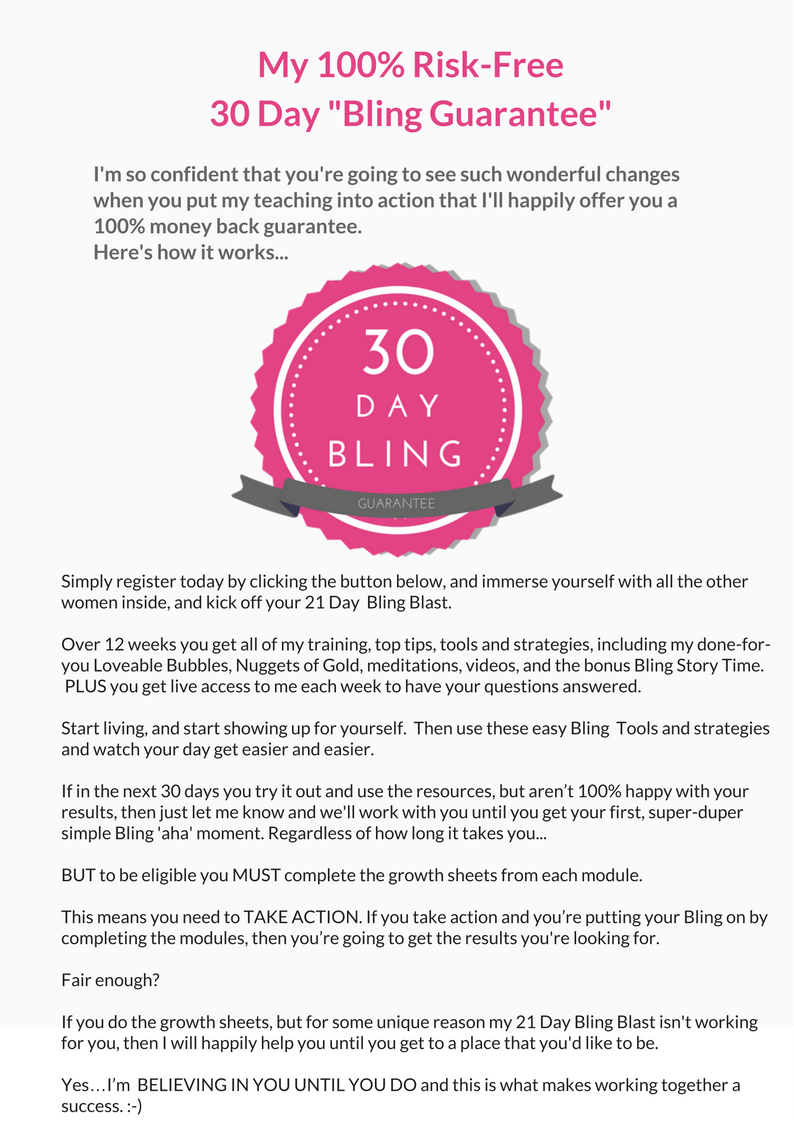 So, are you in?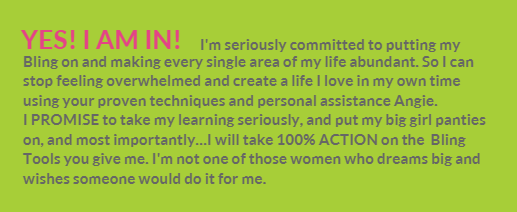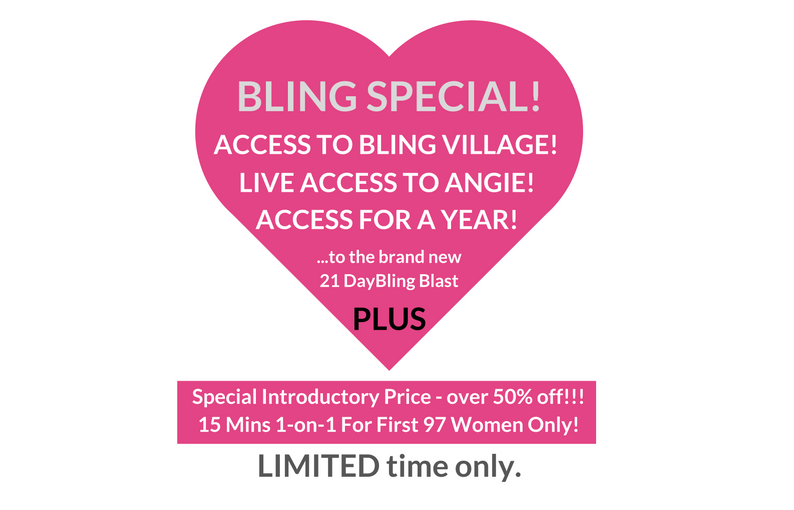 So, CREATED WITH YOU IN MIND: This brand new 21 Day Bling Blast Special Offer of access for a whole year will be offered to you for a short time only at this amazing price…my gift to you is for you to have access for a whole year so you can revisit at any time - whenever you need a boost - so you can keep your Bling on and keep living the life you love and deserve...
EXTREMELY LIMITED RELEASE:This BLING Special Edition of the 21 Day Bling Blast will be promptly removed from the market after the next 270 Savvy Women enroll…
Click the button below now and I'll be waiting for you on the other side.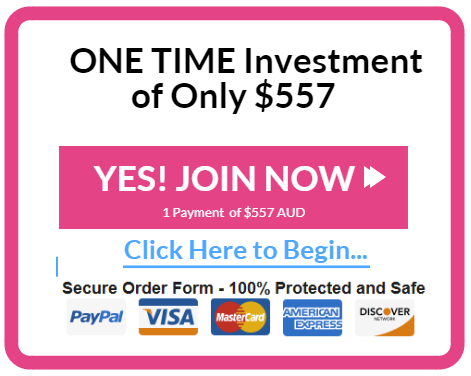 OR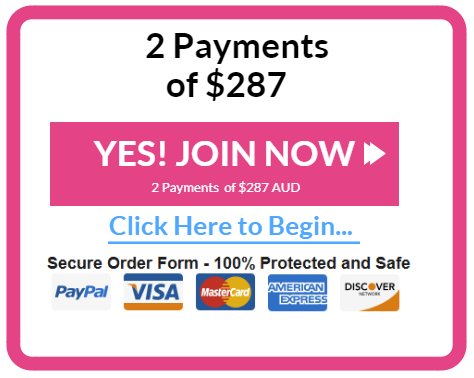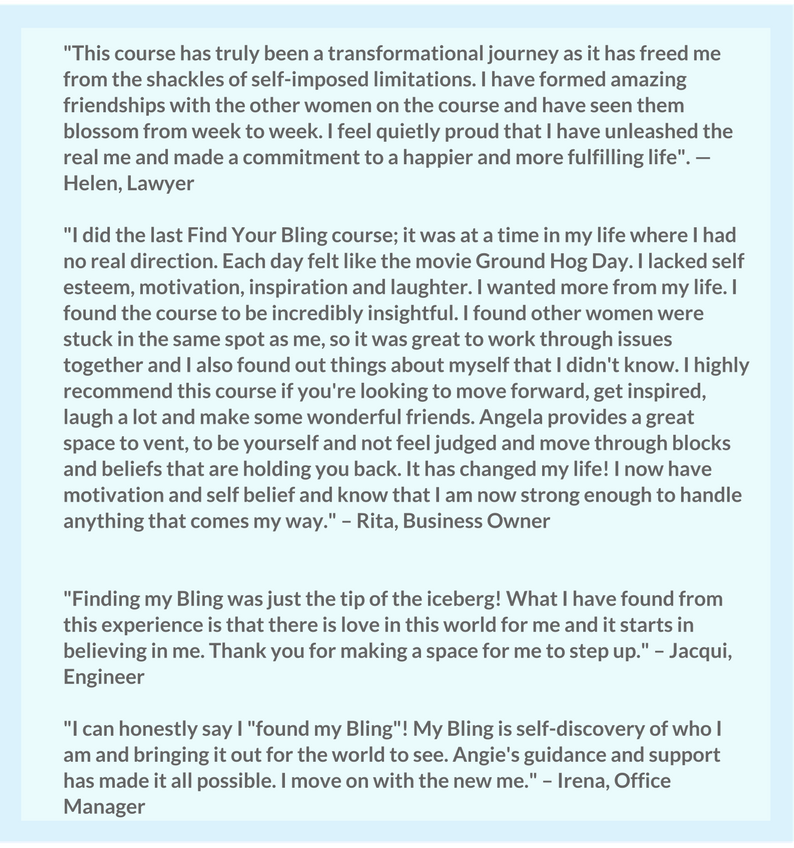 These women are all just like you. They're all busy, with no experience in anything like this. Business women, mothers, wives; all with plenty of demands on their life.
There is nothing too overly 'Woo Woo!' or too fluffy here in this course - it is all pretty grounded and easy to grasp.
I've taken years of hard work, reading and massive expenses to bring you one short easy to follow course that's guaranteed to help you attract new ways of living, thinking and to start feeling great!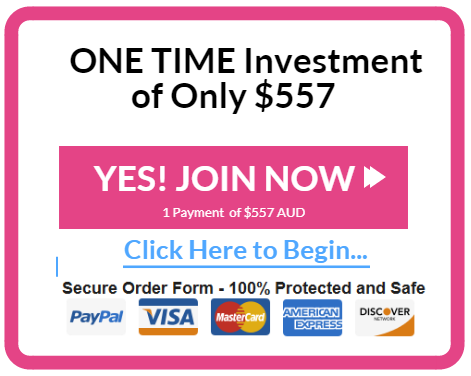 OR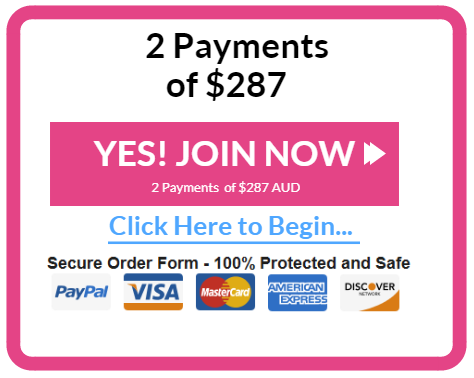 "Angie's courses and teachings changed my life. Quite literally. I made huge leaps forward and amazing breakthroughs in all areas of my life. Since doing the courses, I have lost weight, gained health, vitality and peace of mind, made wonderful new friends, improved all the existing relationships in my life, progressed in my career and fallen in love. Angie and her teachings have been instrumental in bringing about these positive changes in my life, and the investment I made has well and truly paid off, so many times over." — Louise, Senior Public Servant
So, why wait another minute?
It's YOUR time to find YOUR diamond within.