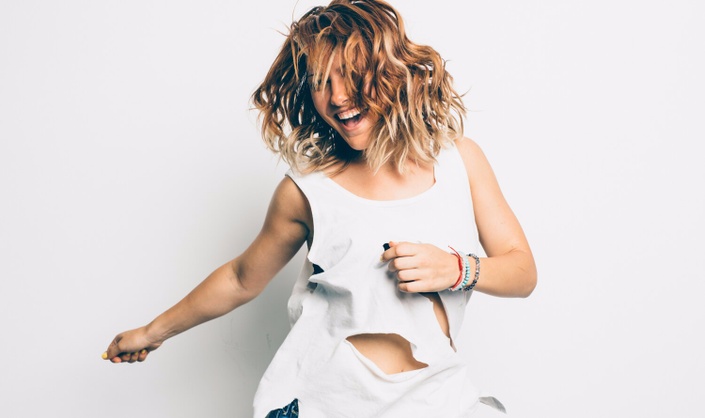 21 DAY BLING BLAST
Learn powerful insights that will help you create a sense of certainty in your life and help you Find Your Bling
Yes! I Want My Bling Back!
Hi there, Angie here. I'm so glad you stopped by because I want to fill you in on the power of the 21 Day Bling Blast to help you to create an abundant new future.
The 21 Day Bling Blast is an instant-access online course that helps you reconnect with your true self and create abundance in all areas of your life.
In just 6 short Modules, you'll be guided through your Bling journey with help from:

Lovely lessons
Intimate video training
Growth sheets
Personal guidance from me
Other awesome Bling tools.
So whether you've had your world turned upside down or are just feeling like something deep down is missing, why not dive in today and learn how to have it all!


"Angie I wanted to thank you for the insightful videos and handouts. I have them all over my home. My day to day life is so much better now. I am so grateful for this course. Thank you so much!"
- Katie
But first, let me confess...

Some years ago I was feeling hopeless. I'd just separated from my husband and moved to another city with my two children. I had no job, no safety net, no solid plan. Just a determination and dream to make a new life for my family.
But I was so overwhelmed. I was exhausted by all the drama I'd been through. I was riddled with guilt at putting my children in an uncertain situation. I was all out of self-confidence. And I was filled with so much doubt and worry that I could barely get my head off the pillow each day, let alone come up with and act on a plan.
Something needed to change!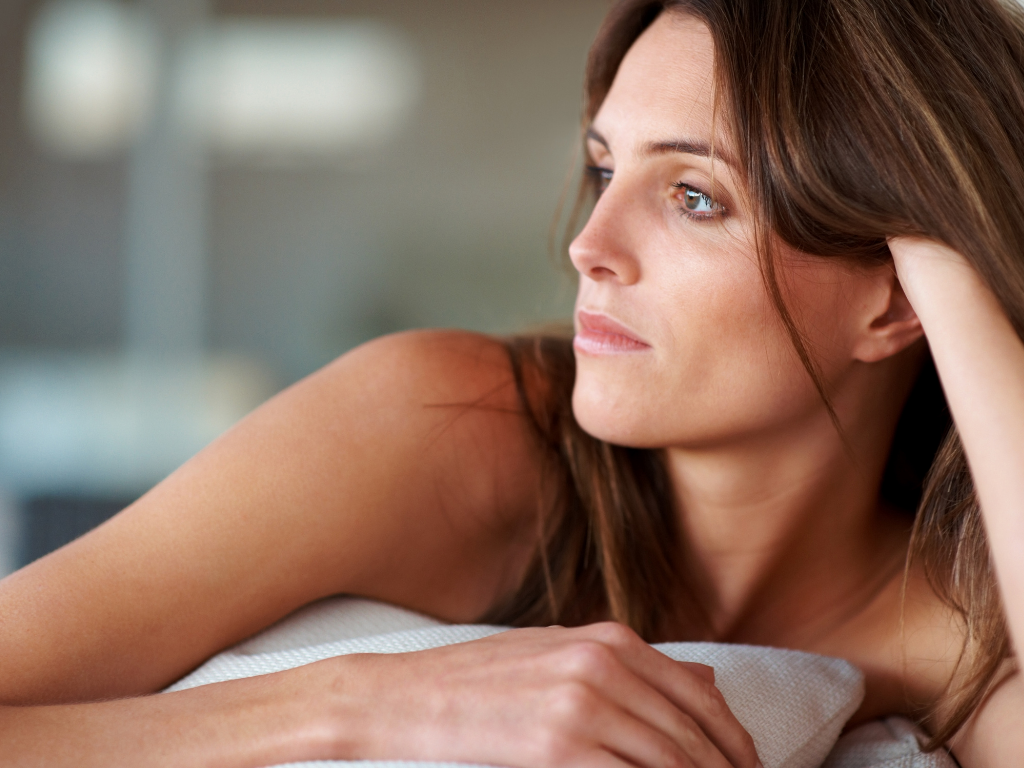 For years, I searched for answers to how I wanted to live my new life. I attended every self-help course possible, but only managed to get more confused. So I kept searching.

Then one day I was lucky enough to stumble on a book by Louise Hay. Her teachings changed my life.
They helped me to become stronger. To find clarity and direction in my life. To free myself from overwhelming uncertainty. To live my life with abundance. And they helped me to turn my life around and start living my dream. I was living my life with Bling!
In fact, I loved the outcome of her teachings so much that I decided I wanted to help others change their lives too. So I become a certified Louise Hay trainer. And then a Master NLP Practitioner.
And then I turned everything I had learned (all the tens of thousands of dollars of self-help courses and years of searching) into a super-charged bling cocktail that helps women, like you, rediscover their Bling and life a life they love.
And this is how the 21 Day Bling Blast was born.
So let my long road be your short road. Enrol in the 21 Day Bling Blast and change your life forever.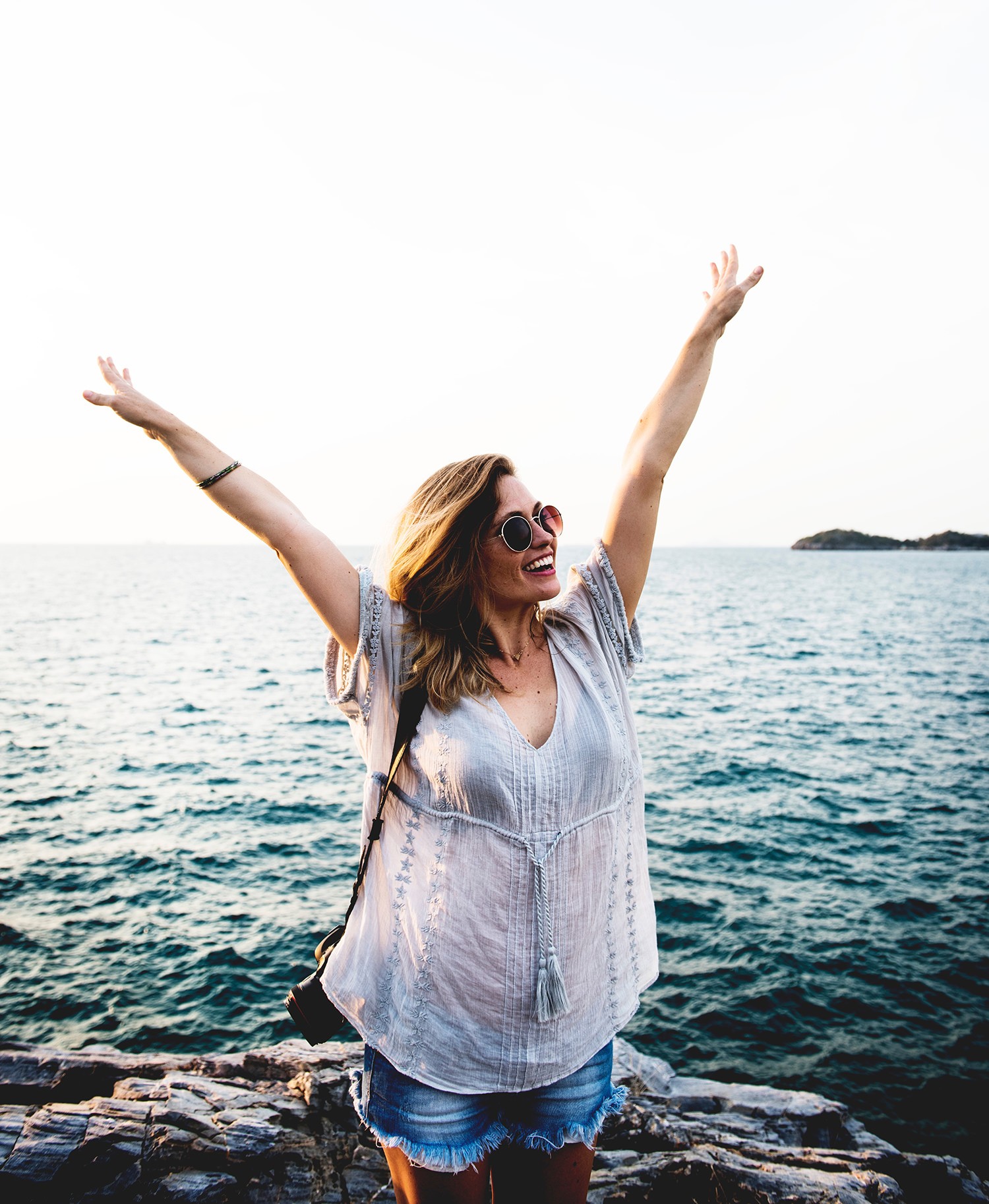 The 21 Day Bling Blast is is a super-fun six-module online course that allows you to reconnect with your true self and create abundance in all areas of your life - all from the comfort of your own home!
Here's what we'll cover over the six modules
Module 1: The Art Of Living With Bling - Making Each Day Easier
There is an art to living with Bling. And during this module we'll start the process of getting you there. First, you'll learn how to rid yourself of unwanted thoughts and become a magnet for what you truly want in your life.

Module 2: Burst The Baggage – Be A Women Living With Life Experience – Not Baggage
This module is about identifying the blocks that are holding you back and getting rid of that baggage. Whether it's a lack of time or energy, being unable to forgive someone or a relationship with unhealthy boundaries, we'll find it and get rid of it.

Module 3: Unleash Your Intuition - Empower Your Life
This module teaches you to master your thoughts (and make smart decisions every time), raise your vibration (putting your life on a path of positive energy) and tune into and trust your natural intuition (because the answers are already inside you).

Module 4: Be A FYBling Babe - Connecting With Your Divine Feminine Power
Learn to be confident and comfortable in your own skin and admired for the positive power you have inside you. So say goodbye to feeling undesirable – by the time the module is complete you'll be soooo irresistible that you'll want to date yourself!

Module 5: Creating a Rock Solid Relationship - Being Adored, Cherished, and Desired
Learn how to have a super-duper relationship filled with passion, respect, commitment and fun. I'll teach you how to communicate and to be understood clearly so you can have the romance and love you deserve – and even have him begging for you!

Module 6: Your Life, Your Way - How To Deliberately Design An Awesome Future
During this final module, you'll master some simple techniques that will help you increase your energy, tune in to your desires and, focus on what truly matters in life and what you can let go – letting you live your life with purpose and abundance.

And by the time you finish, you'll have all the FYBling Tools...so you can celebrate!


"I don't know if I words can capture how I feel. This course was invaluable at a time when I felt very alone. You helped me open up my heart again. Thank you for everything."
- Angela
Still need a little encouragement to sign up? Not a problem. If you act today, I'll reward you for being a woman who puts her Bling on, by also giving you...
Bonus #1 - Lifetime access to the Bling Village
If you join today, I'll be thrilled to welcome you into the Bling Village. Inside this private Facebook group, there are women - just like you - who are there to give you all the support, advice, and encouragement you need 24/7.
Bonus #2 - 12 full months of the 21 Day Bling Blast
So, I have a philosophy… to make every woman's life easier so she can be loved, cherished and adored for exactly who she is. That's why I'm giving you access to the 21 Day Bling Blast for a whole year so you can review, revisit and put your Bling on any time you need, 24/7 - for a whole year.


Now that you have a taste of what is available to you I want to ask you one question...What value would you put on knowing that you can make each day easier. Starting today?
The 21 Day Bling Blast program is a condensed version of all the learning I spent tens of thousands of dollars – and many years on, and it contains all the best parts of my more expensive workshops.
And over the years it's brought fantastic results to hundreds of Australian women who are now living with BLING. They've told me time and time again that they couldn't put a price on the value of what they've discovered and how it's improved their lives.
But I'm determined to make the 21 Day Bling Blast affordable for everyone. Normally priced at $557, for a limited time, I'm offering the course to you for just $197
Why? Because I believe that everyone should be able to afford to change their lives.
So let my long road be your short road!


Need more incentive? I get it, you're not sure whether this is the right course for you. And you're worried that if you sign up, it might not be your style. Or it might be too hard to finish. If this sounds like you, don't worry as I've got you covered!
My 100% Risk-Free 30-Day 'Bling guarantee'
I'm so confident that completing the 21 Day Bling Blast will change your life in dramatic and wonderful ways that I'm happy to offer you a 100%, no questions asked money-back guarantee. If, for any reason, you're not completely thrilled by the 21 Day Bling Blast, just email me (within 21 days) and I'll refund your money in full, plus you'll get to keep the program and bonuses.
My promise to help you reach your first 'aha' moment.
In addition to the money back guarantee, I'll give you more. If you try out the 21 Day Bling Blast program for 21 Days and still haven't had your first super-duper Bling 'aha' moment, I'll personally work with you until you get there!
Yep, I'm going to believe in you until you do.
BUT to be eligible you must complete the homework from each module. Because I know that if you're serious about creating change and committed to putting in your Bling by completing the modules, you're going to get results.
So are y­­­­­ou ready to put your Bling big girl panties on and create change? There's literally no reason not to sign up now. So why not try it today – risk-free – and kick off your 21 Day Bling Blast!


"You are a super teacher Angie you have made me want to live again. Thank you for putting so much in this course. I cannot thank you enough for your support and wisdom."
- Natalie
Why not change your life - starting today. Because the best time to start is now!
If you're seriously committed to putting your Bling on and bringing abundance into every area of your life, take the plunge and take a journey with me on the 21 Day Bling Blast that's helped so many women before you.
Make today the day to you say goodbye to feeling overwhelmed and get started creating a life you love (in the comfort of your own home).
What you'll get:
The 21 Day Bling Blast program for just $197 (usually $557)
PLUS lifetime access to the Bling Village Facebook group
PLUS a special offer of access to the program for a whole year
PLUS 100% 21-day money-back guarantee
PLUS help achieving your first 'aha' moment
Click the button below to begin. I'll be waiting for you on the other side!
Course Curriculum
HELLO GORGEOUS
Available in days
days after you enroll
Module 1 Meditations: THE ESSENCE OF YOU and I AM BLOSSOMING
Available in days
days after you enroll
Module 1: THE ART OF LIVING WITH BLING - MAKING EACH DAY EASIER
Available in days
days after you enroll
Get to know me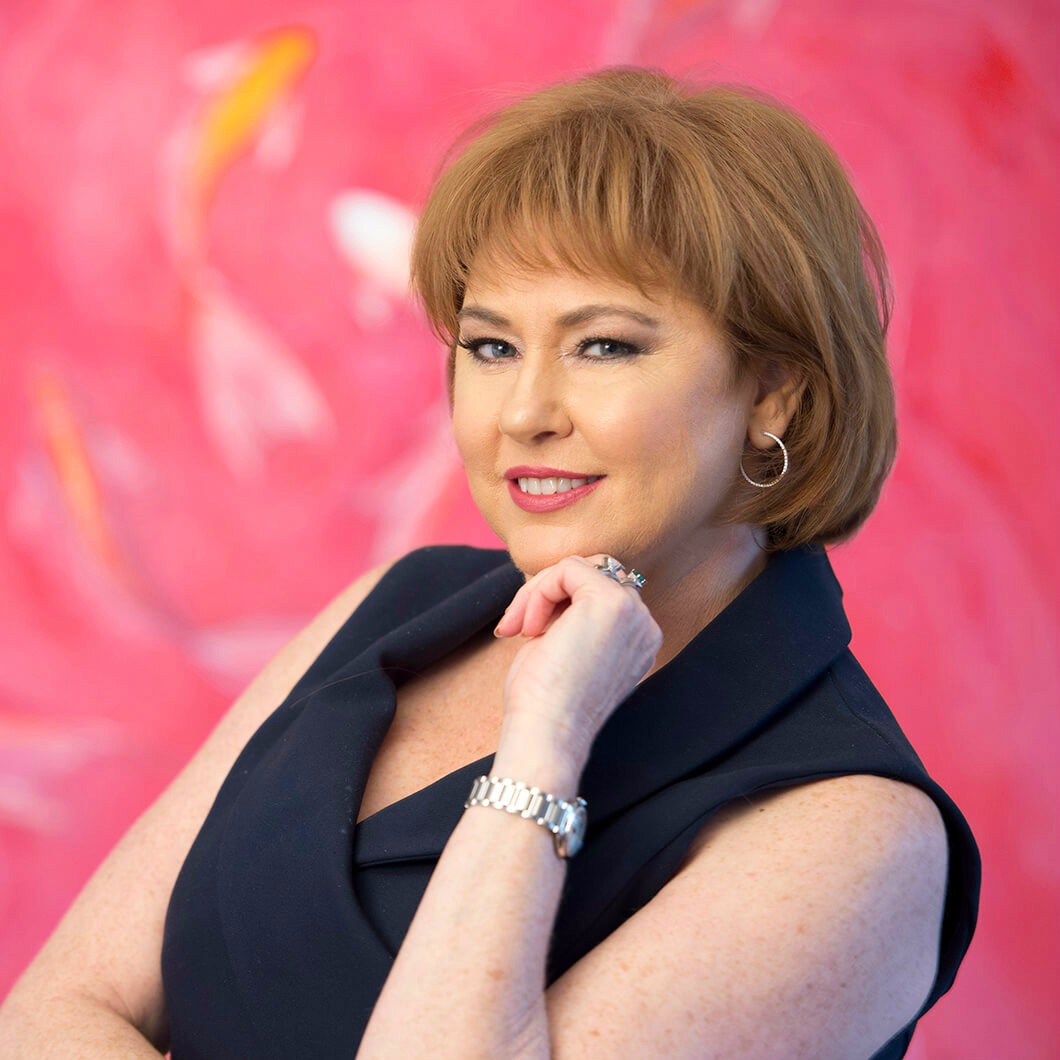 Have you ever wished that you were living a different life? That you had more money, more time with family and friends, a better relationship, or a more fulfilling career?
I totally understand what it's like to want more from life.
There was a time when I was at a really low point. I was arguing with my husband, in a huge amount of debt and struggling to raise my children without much support. I was completely overwhelmed and so empty on the inside I couldn't see a way out. Though I was living a life I didn't want, I was filled with so much doubt and worry that I could barely get my head off the pillow each day - let alone find the energy and confidence to change things.
Then a friend gave me How to Heal Your Life by the late Louise Hay. And it changed my life. Literally. Louise had jumped off the merry-go-round of a life she didn't want and had built one she did. And reading her book gave me the courage to do the same.
So I immersed myself in personal development workshops. And my energy and my mindset changed forever!
Within months my world seemed to settle down and for the first time in ages I was able to catch my breath, think about where I wanted to go and find the courage to make big decisions. I left my husband (and made peace with him!), moved my family interstate, started a new business and settled my children into our new life. And I found happiness, peace and contentment.
I was so in awe of how completely one book had changed the course of my life that I decided to dedicate my life to helping other women change their lives find happiness. So I become a certified Louise Hay trainer. And then a Master NLP Practitioner.
I now get to do what I love every single day and work with gorgeous women all over Australia. I am dedicated to helping women who are at a fork in the road - just like I once was.
So here you are, reading my story. And like me, you probably want to change your life. But you're not exactly sure of the steps you need to take to get there. So let me help you on your journey of self-discovery. And make the life you want a reality.
If you have a question, feel free to drop me a line at [email protected] or call me personally on 0458 887 727.
- Angie xxx
Frequently Asked Questions
How will I receive the course?
As soon as you enrol online in the 21 Day Bling Blast you'll get access to a welcome from Angie with great tips on how to get the most out of the course. You'll also unlock Day 1. Keep an eye out in your inbox for your links to unlock the next 20 days over 12 weeks so you have the time to do the best for yourself.
How long do I have access to the course?
How does a whole year of access sound? After enrolling, you have unlimited access to this course for a whole year to revisit at any time - across any and all devices you own.
Is my purchase private and secure?
Yes! We use Anti-Virus software and ensure you have encryption and protection. Using PayPal is a safe and convenient resource protecting you. Your purchase information is 100% private for our members only and is not shared with anyone else for any reason. You can view our Privacy Policy at https://www.findyourbling.com/privacy-policy/
What if I have questions about my order?
What if the course is not what I expected?
We would never want you to be unhappy! If you are unsatisfied with your purchase, contact us within the first 30 days and we will work with you to get the breakthrough you're looking for.